If you have ever worked in Japan,
you may receive benefits from Japan.

Eligibility requirement for benefits,
based on Social Security Agreement.
Totalization agreement
Japan has concluded Social Security Agreement with those country..

To qualify for benefits under Japan Social Security program, you must have covered
at least 25 years. Accordingly, you may not be eligible for benefits even if you contribute to the program.

However, the totalization agreement between Japan and the other countries enable you totalize your periods of both Japan and the other country to fill the gap for benefits under the system of the agreement country so that you may qualify for benefits.

How to totalize coverage periods


Your coverage period under the Japan system in this chart is not enough to meet requirement of 25 yeas to receive the old-age pension. However, your totalized coverage period is 30 years, which will allow you to qualify for the Japan old-age pension benefits.
As a result of the totalization, you may qualify for the benefits.

In the same way, in order for you to satisfy coverage period requirements for survivors' pension and disability pension, you may be able to totalize your countries and Japanese period.

Basically you have to apply for your benefits yourself. Bank or your company, Japan Pension Service do not take action automatically.
Rescue Overseas Pension is a team of attorney of Social Security in Japan. When you live outside Japan, we can apply for your application of Pension benefit perfectly, on behalf of you.
If you have any questions, please inquiry, not to hesitate.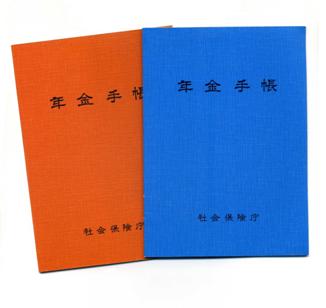 Pesion booklet, Bule, issued after in Jan 1997, Orange, issued after in Nov 1974, Ivory, issued after in 1961, Befere 1961, one small paper.



Do you have Pension booklet ?

Pension booklet is called "Nenkin Techo" in Japan.
If you have these Pension booklet, you are/were definitely insured.
Because when you are insured, you receive Pension book from Japan Pension Service office (or Employer) at the beginning of insurance cover.
In this booklet, your name, birthday, Social Security number (called Kiso Nenkin Bango) are indicated. Very important for applying Pension Benefits in Japan.

If you don't have, have already lost it, or you don't know that your are/were insured in Japan, please contact

us. We can survey about your status and to request re-issue for you.






Reimbursement : Lump-sum payment
(If there is not social security agreement)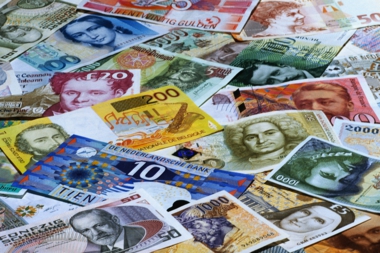 You can apply for the lump-sum withdrawal payments if you have the Japanese public pension coverage periods for 6 months or longer. Once you receive your payments, however, your coverage periods for the basis of the payments entitlement will no longer be valid to apply for other Japanese benefits. Please read the following notes carefully and consider whether you claim for the lump-sum withdrawal payments or not after due consideration of pension benefits in the future. Receiving the reimbursement means that you are no longer entitled to any benefits from Japan Pension.

Note 1. The amount of your lump-sum withdrawal payments will be calculated depending on your coverage periods up to 36 months. Japan Pension Service urge you to note that even if your coverage periods are 37 months or longer, your payments will be calculated up to 36 months and your total coverage periods will no longer be valid to apply for other Japanese benefits.

Note 2. You may be qualified for the totalization benefits under Japanese system as well as foreign system if you have qualifying coverage periods under pension systems of countries with which Japan have totalization agreements, subject to each qualification conditions.
【As of March 2012, bilateral agreements between Japan and the following countries have remained in force and effect : Germany, the United States, Belgium, France, Canada, Australia, Netherlands, Czech, Spain, Ireland, Brazil and Switzerland.】
Once you receive your payments, however, your coverage periods for the basis of the payments entitlement will no longer be valid to apply for other Japanese benefits.



海外在住の日本人の方で、以前かけていた年金(国民年金/厚生年金)がある場合、以前は期間が短い為にあきらめていた年金が社会保障協定により、他の国での年金制度と期間を通算することにより、日本の年金受給資格期間を満たすことができるようになりました。日本の年金をあきらめていた方、一度日本の年金を調べてみてはいかがでしょうか。
海外年金救助隊では、日本の年金加入状況をご本人に代わって、お調べすることができます。遠慮なくお問い合わせくださいませ。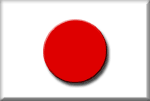 < Japanese Pension Program >
Japanese pension Program has 2 systems. One is Employee's Pension insurance (EPI) for permanent workers, another is National Pension (NP) for persons residing in Japan aged 20 to 59, like self-employers, students, part-time workers and so on. Both of them require to contribute insurance fee every month for insured persons.
<Minimum period requirement for benefit of old age> NP : age 65 at least 25years of contribution. The full pension is paid with 40 years of paid contributions. EPI : age 60 at least 25 years of contributions. (rising gradually age 65 by 2025 (men) and 2040 (women).
<Benefit adjustment> Benefits are automatically adjusted annually according to changes in the cost of living and wages in every April.
<Standard amount of benefits 2013> NP : monthly JPY 65,541 (full pension for 40 years.)
EPI : monthly JPY 230,940 (monthly for couple, calculated, based on average salary JPY 360,000 for 40 years with house work (no-salary) wife.)

<受給開始年齢と受給資格要件> 国民年金は、65歳で25年の保険加入期間。40年で満額の年金が支給。厚生年金は60歳で25年以上の保険加入期間(2025年までには男65歳、2040年までには女65歳へと段階的に引き上げ。)
<年金額の改訂> 年に1回(4月) (消費者物価指数と賃金の変動により)
<年金額> 国民年金 65,541円(満額/一人当たり) 厚生年金 230,940円(夫婦あたり、夫が平均的収入(標準報酬額36万円)で40年間就業し、妻が専業主婦であった場合)。